Gaggia bottomless portafilter (OEM) - for Gaggia Classic / Classic Pro
Gaggia bottomless portafilter (OEM) - for Gaggia Classic / Classic Pro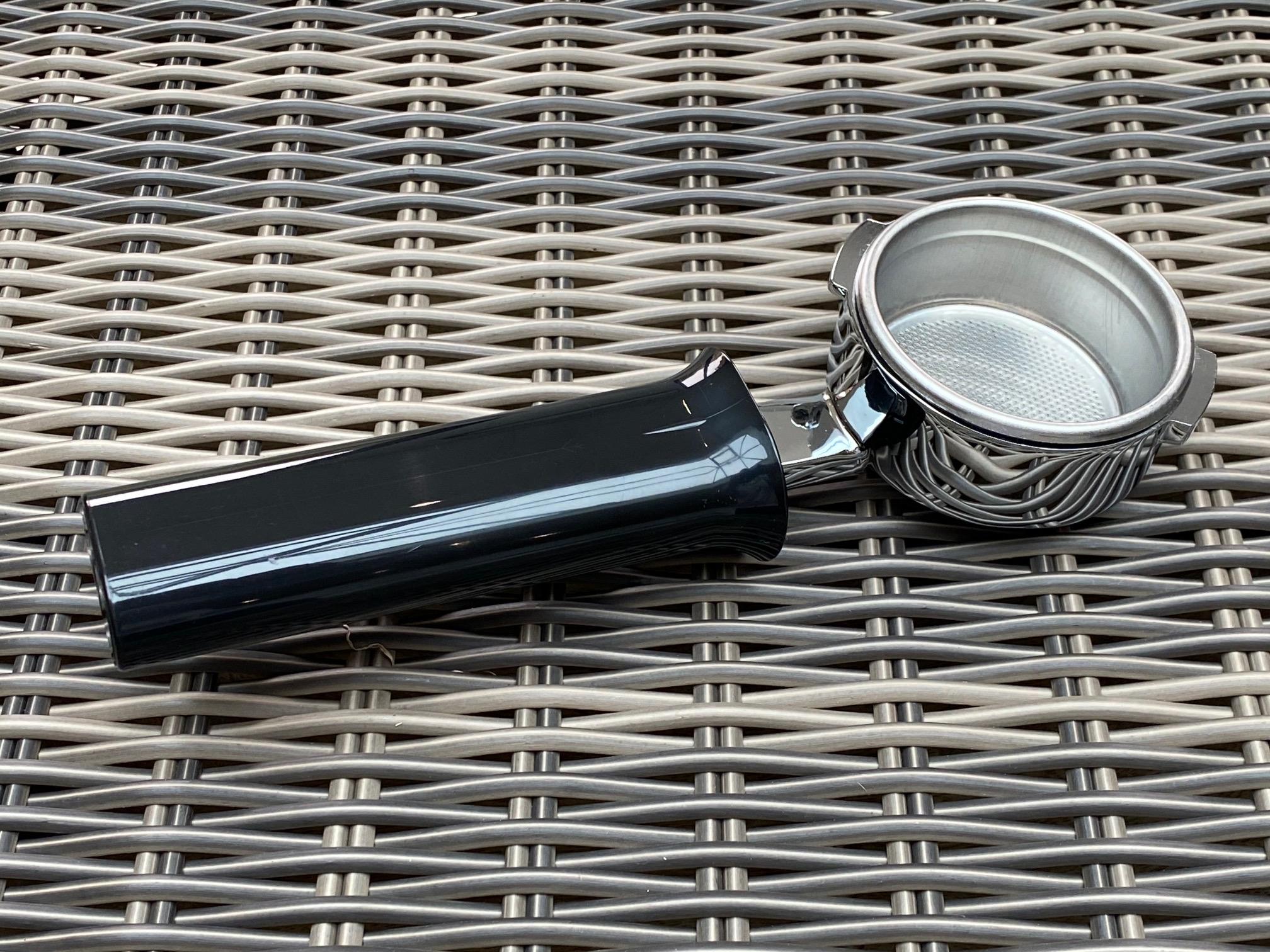 Gaggia bottomless portafilter (OEM) - for Gaggia Classic / Classic Pro
$0.00
$34.45
excluding VAT
View Product Information
We're sorry we're out of stock, but we can let you know as soon as this product becomes available again - this will usually be at the weekend
Enter your details below and we'll email you once this item is back in stock.
Gaggia OEM naked / bottomless portafilter suitable for Gaggia Classic and other Gaggia models with similar portafilter group mounts.
This Gaggia bottomless portafilter is a great tool for the serious home barista. It allows you to see any channeling as it occurs so the barista in you can easily identify uneven distribution and/or tamping. This 58mm bottomless portafilter is made of a commercial grade, chrome-plated brass and is compatible with Gaggia manual and semi-automatic espresso machines that use the Gaggia 58mm portafilter. Because the interior side-wall is machined flush it will any accept any depth of filter basket.
A bottomless portafilter lets you perfect the art of espresso. Without spouts, the bottomless portafilter gives you an unobstructed view of the entire extraction process as it progresses.
Specification:
Width:  approx 78mm wide (ear to ear)
Length: approx 215mm
Handle diameter : approx 35mm x 22mm (oval)
Handle material:  black plastic
Portafilter material: polished chrome plated brass
Supplied with:  ridged triple basket, approx 22g capacity (approx 28mm deep)
Includes Gaggia branding in the base of the plastic handle.
Some other models that this portafilter will also fit include:  New Baby, Baby, Baby Class, Baby Twin, Baby Dosata,
Gaggia Coffee, Classic, Classic Pro, Classic 2019, Classic 2020, Evolution, Dose, Pure, Color, Paros, Tebe, Espresso, Topazio
Be the first to review this product.
Leave a review
No questions yet - Please use "Ask a Question" if you want to know more or contact us on Chat...

Got any questions - Send them to us here...