IMS Baristapro precision filter basket (58mm) - 18g, 20g, 22g
IMS Baristapro precision filter basket (58mm) - 18g, 20g, 22g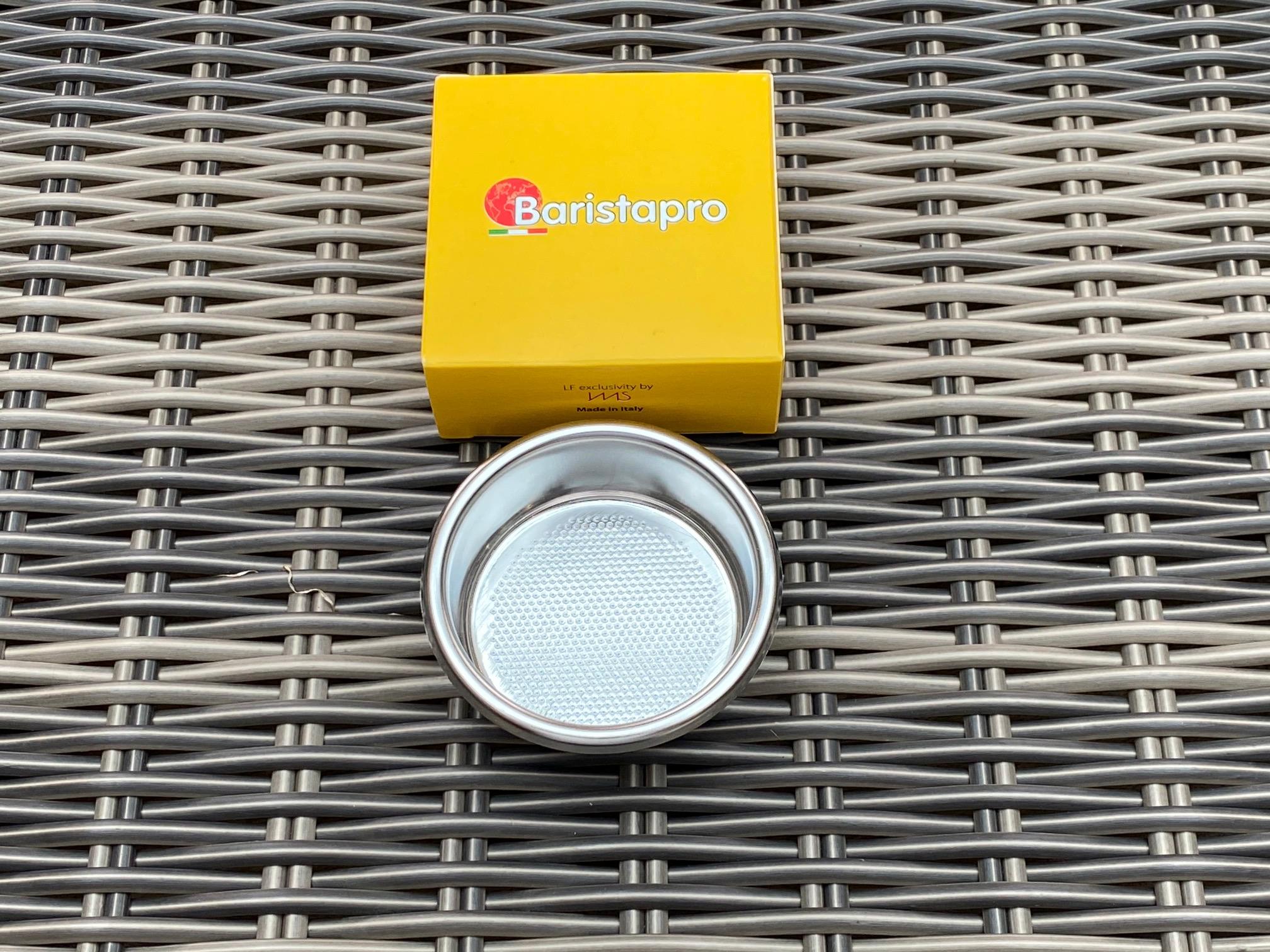 We're sorry we're out of stock, but we can let you know as soon as this product becomes available again - this will usually be at the weekend
Enter your details below and we'll email you once this item is back in stock.
Precision Baristapro filter basket from IMS
Specifications:
Ridgeless
Top edge ø 70 mm
Bottom edge ø 60 mm
 Height 18g: 24mm,  20g: 26mm,  22g: 26mm
661 holes
Constructed from AISI 304 stainless steel - food-safe certified.
Holes made with a precise diameter and number specifically designed and tested to ensure homogeneous extraction, as well as being located away from the filter edge and distributed towards the center to eliminate channeling.
Electropolishing, to guarantee a surface with higher strength and durability.
100% made in Italy
Great basket and works amazingly well on my bottomless portafilter. Excellent extraction!!! Highly recommend!!
Leave a review
from Milan

Your question:
Will any of these fit into the gaggia classic pro portafilter?
Our answer:
Many thanks for your question - Yes, they will all fit the Classic and Classic Pro - though you will find that the deepest (22g) one will be too large for a standard portafilter and really needs a bottomless one. A bottomless portafilter is a great thing to have anyway! All other baskets (18g and 20g) easily fit in a standard Classic portafilter..
Vote if you found the above question and answer Helpful ( 12 ) or Unhelpful ( 0 )
from Mauro Delgado

Your question:
Hi! Excuse me, if I buy a 22 g basket I can use it for 20 g or 18 g espresso pucks, too? Thanks
Our answer:
Thanks for your question - Typically you can use amounts +/- 2g with baskets. So a 20g would be OK with 18g to 20g, and a 22g would be good with 20g to 24g. This is only a general rule and may differ depending on the actual beans you are using. Many people use 18g and 20g baskets, and the 22g are larger and need a bottomless portafilter in order to be used properly (as they are too deep for a regular portafilter).
Vote if you found the above question and answer Helpful ( 6 ) or Unhelpful ( 0 )
Got any questions - Send them to us here...