IMS Gaggia 200µm precision showerscreen - standard (GA200IM) or nanotech (GA200NT)
IMS Gaggia 200µm precision showerscreen - standard (GA200IM) or nanotech (GA200NT)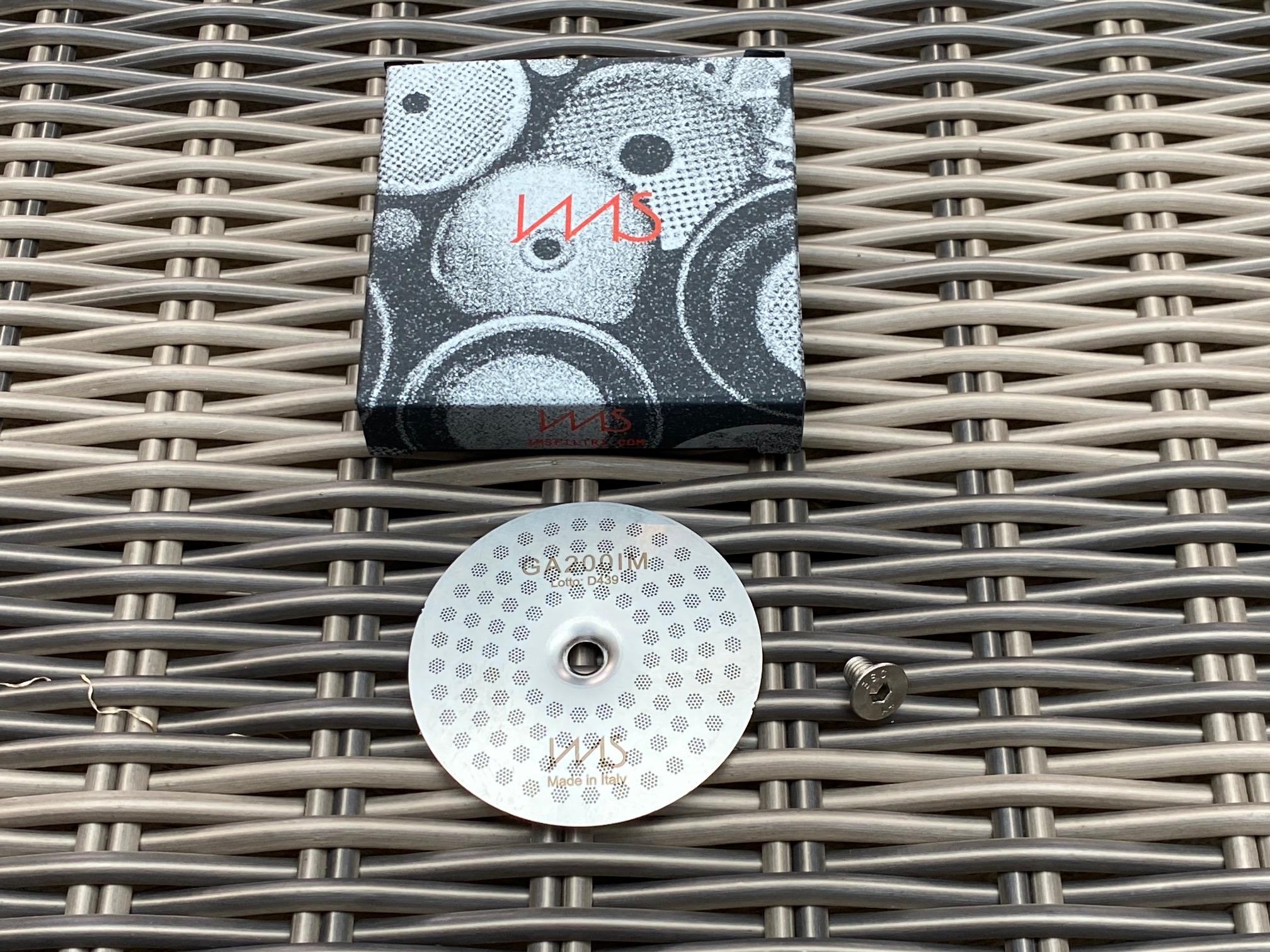 IMS Gaggia 200µm precision showerscreen - standard (GA200IM) or nanotech (GA200NT)
$0.00
$17.23
excluding VAT
View Product Information
---
We're sorry we're out of stock, but we can let you know as soon as this product becomes available again - this will usually be at the weekend
Enter your details below and we'll email you once this item is back in stock.
IMS Gaggia Precision Shower Screen - 55mm
Specification:
middle hole 5 mm
98 holes ø 3 mm
ASIS 316 stainless steel - food-safe certified
Integral membrane 200 µm


Standard version (GA-200IM) or Nanotech coating (GA-200NT)
The nanotech version has a special non-stick NANOQUARTZ coating which increases the resistance to corrosion and to chemical reaction.
Suitable for Gaggia Classic machines.
Made in Italy.
FREE:  To aid future maintenance, we include a spare shower-screen mounting screw with allen / hex head.  These are significantly easier to remove and maintain than the standard mounting with cross-head screws.
Be the first to review this product.
Leave a review
No questions yet - Please use "Ask a Question" if you want to know more or contact us on Chat...

Got any questions - Send them to us here...